Author of adventure stories with a shot of romance; romantic novels with a serving of humour; funny books where dark things happen. Often all three at once.
Sunday, April 03, 2016
He was my...
Introducing my new T-shirt shop, HeWasMy...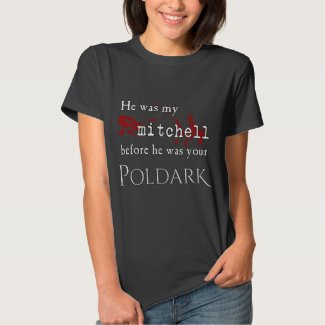 He was my Mitchell before he was your Poldark Shirt
by
HeWasMy
Make your own tshirt
online at zazzle.com
More designs coming soon!
Cleverly and wittily thought up by

kate johnson
at April 03, 2016