Got some more uploaded.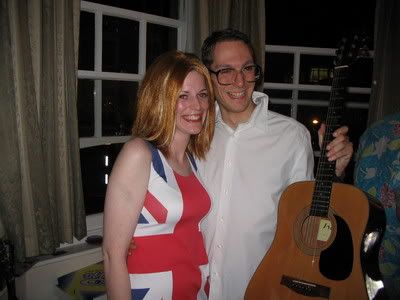 Ginger Spice and one of the Proclaimers, aka some nice girl whose name I can't remember but who reminds me of my brother's ex-girlfriend, and Nick, whose party it was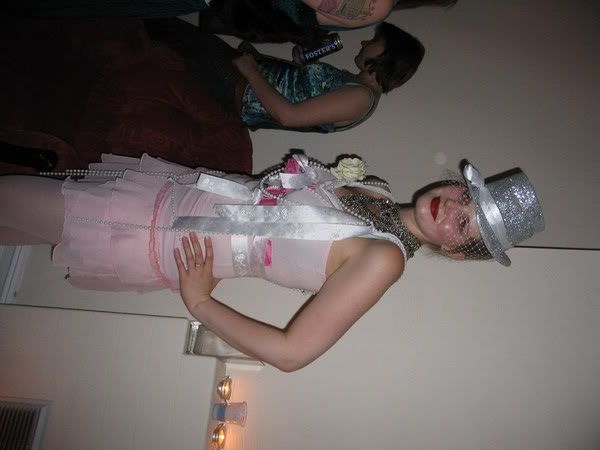 Me again. Shame you can't see my shoes in this one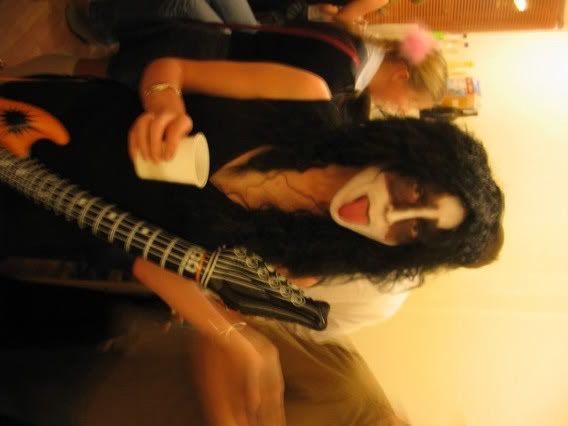 Thingy from Kiss, aka Jill. We met her outside, as I was putting on my shoes (we got changed at Hammersmith station and travelled there in costume) and she just said, "Um, I'm getting changed inside." Now we see why!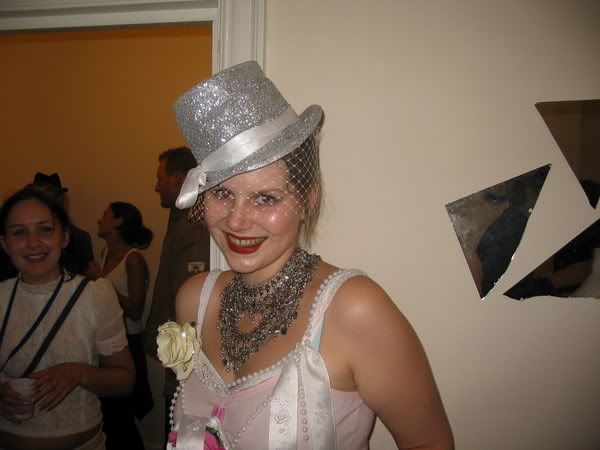 Me once more. I'm only posting this because I think it's a nice photo of me. I've no idea who took it!
Gwen, Gwen, and Anna Matronic, aka Megan. I can't remember the other Gwen's name. We literally just called each other Gwen all night. This happened a lot: I have no idea of the real names of most people there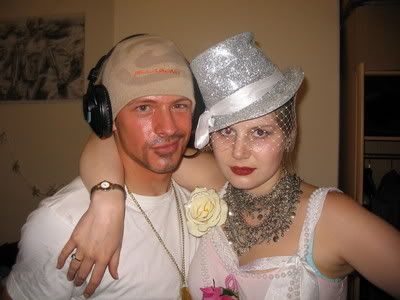 Craig David and me. Took me a while to realise who it was under all that makeup: it's Jon, who's just moved in with Nick and who looks a lot like Jonny Lee Miller in real life. Mmm!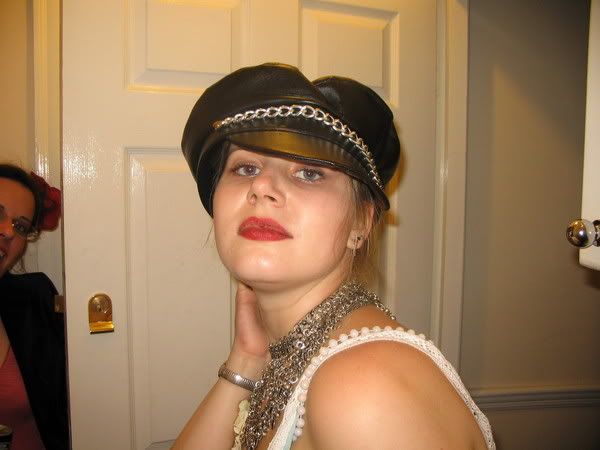 Me, apparently seeing how I'd look as a stripper
That's all for now. I have about 60 photos, but a lof of them are just of people's feet or they're very blurry, or I look horrible in them. So this is your lot! If I get any good photos from Alysia or Nick or anyone, I'll link to them.