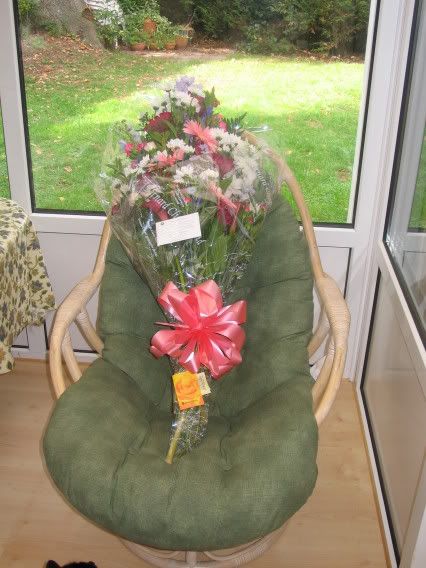 For my first sale. Sent on same-day delivery (I know 'cos he checked my address with me this morning). Look! That bouquet is over
four feet tall
! It filled two very large vases!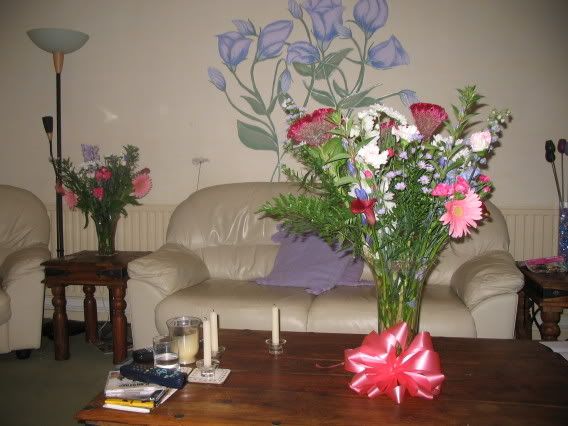 Just to put this in perspective, that's a three-seater sofa there, hidden behind that giant gerbera. And does anyone know what those mad red fan-shaped flowers are?
I'm weirded out.
Imagine what I'd get for a print book.
No, no - brain, stop. Stop now.